ClubCorp Network
Main Number:
800.433.5079
Business Alliance Luncheon
[ X ]
Business Alliance Luncheon

Guest Speaker: Harold Richardson, Executive Director of the East-West Shrine Game



Thursday, December 13, 11:30 am - 1:30 pm | Vinoy Club Sunset Ballroom


The 2013 East-West Shrine Game will be held at Tropicana Field on Saturday, January 19th to benefit the Shriners Hospitals for Children, one of the most beloved organizations in North America. Harold Richardson has been with the game since 2010, but his career in football spans decades. He was general manager of the Atlanta Falcons (under his leadership they made it to the Super Bowl) and has also coached the New Orleans Saints and Denver Broncos. Join us to hear him speak during this informative luncheon.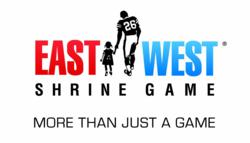 $25 inclusive – includes three-course lunch.

To RSVP, call ClubLine at 800.433.5079.